You need to log in to create posts and topics.
2 friends from Refugia!
10 Posts
Hello everyone!
We are 2 spanish RL friends who play on refugia. We love to check bosses daily so this is why we have decided to join this community!
Actually we play a level 324 Elite Knight (Liongreen) and a level 260 Royal Paladin (Larax). From now we hope to make you all really entertained with our bosses kills (hope we get a lot of them!)
Here is a summary of our fisrt day!
Lion found 2 crustaceas today! But unlucky for us loot was nothing on both of them ;/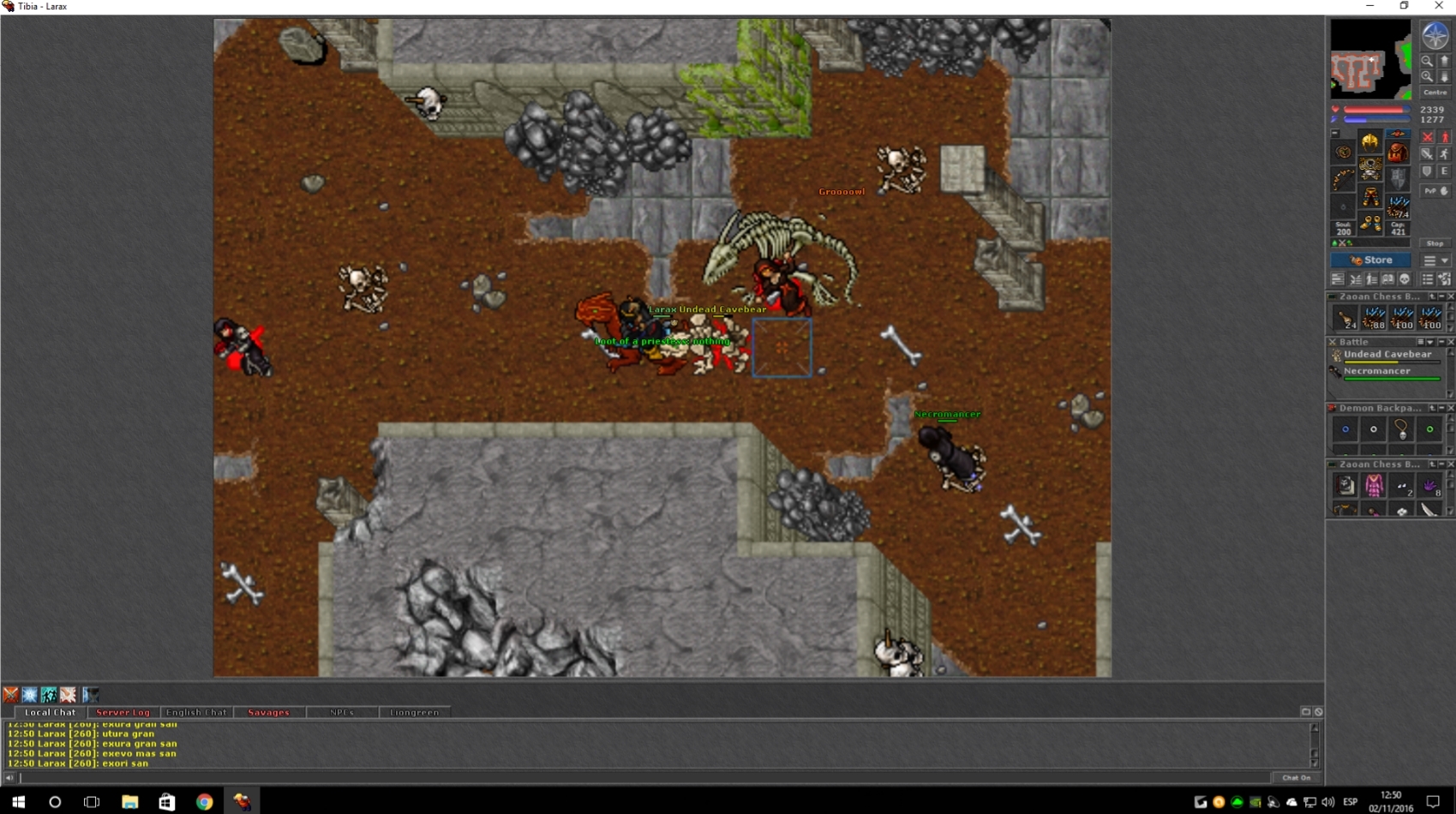 Meanwhile Larax also found a pair of cavebears but loot was nothing too ;/
We also were killing Zulazza~ but with the nervous of the fight we both forget to take pics! Kappa
Thats all for today, hope we can comeback tomorrow with more kills!!
Last edited on 3 November 2016, 01:56 ·
#1
381 Posts
This topic looks promising! Good luck with finding bosses! 🙂
10 PostsTopic Author
Today it was a bad day for our refugian friends... as bad that Gnomevil decided to drop  the 5 cheapest items out of the 8 he can drops... xD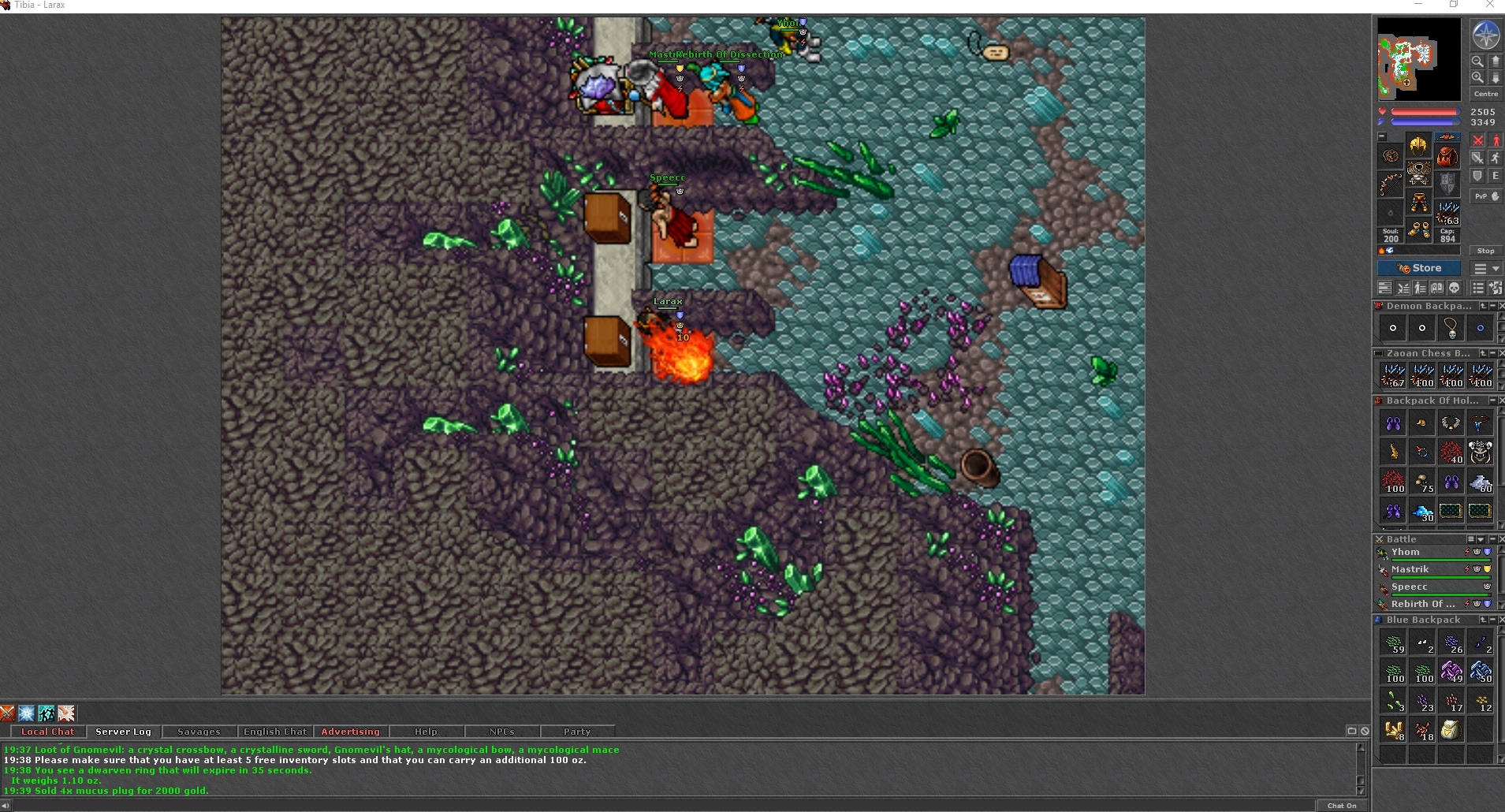 Last edited on 4 November 2016, 01:32 ·
#3
104 Posts
Haha literally every item except the most wanted xD Looks funny!
10 PostsTopic Author
After some days of bad luck... finally our friends have found 1 boss!!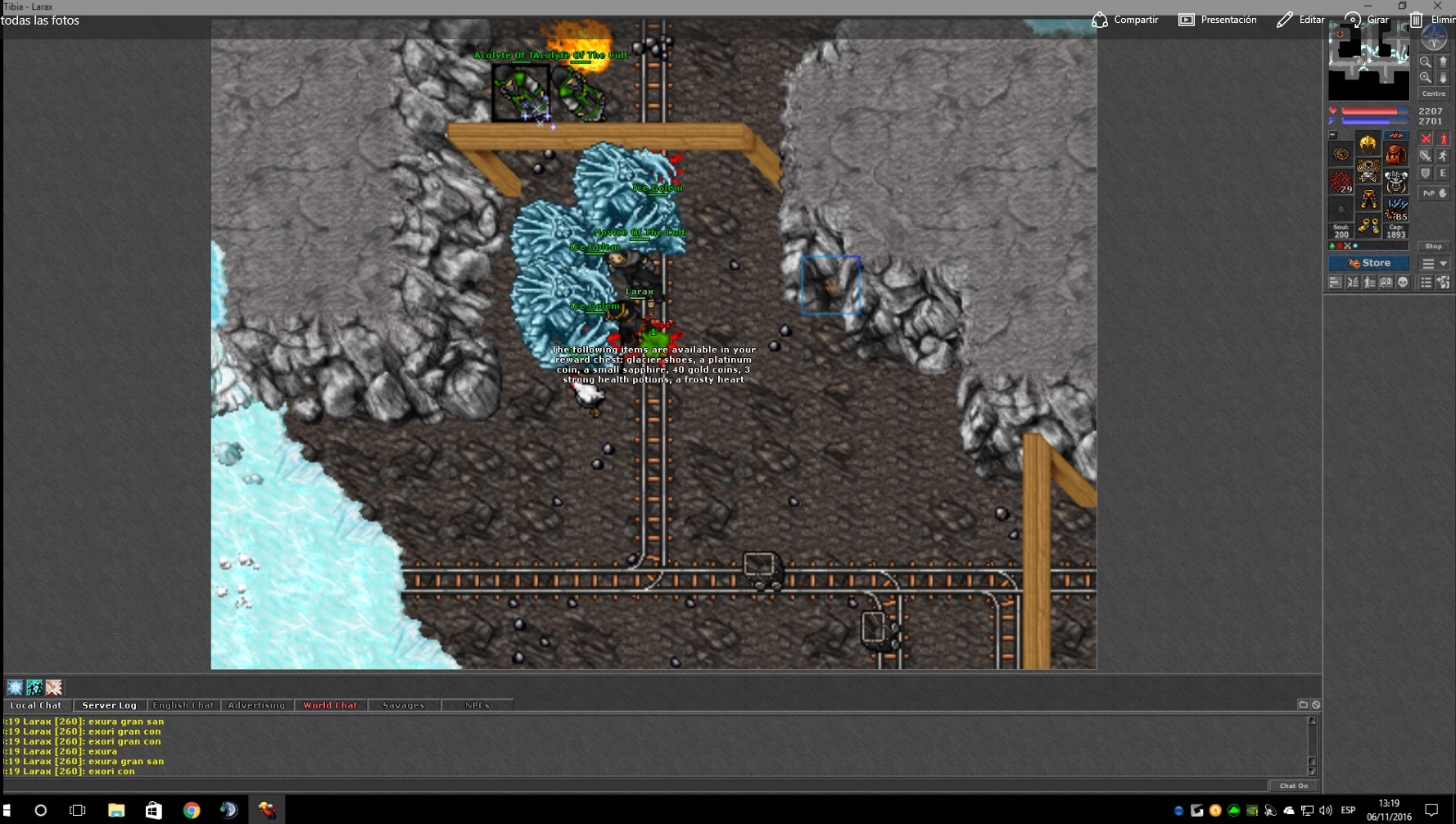 10 PostsTopic Author
After having TRULY bad luck yesterday when larax found the dead body of Arachir the Ancient one... today he was able to find a cavebear! no luck on loot but its still a kill!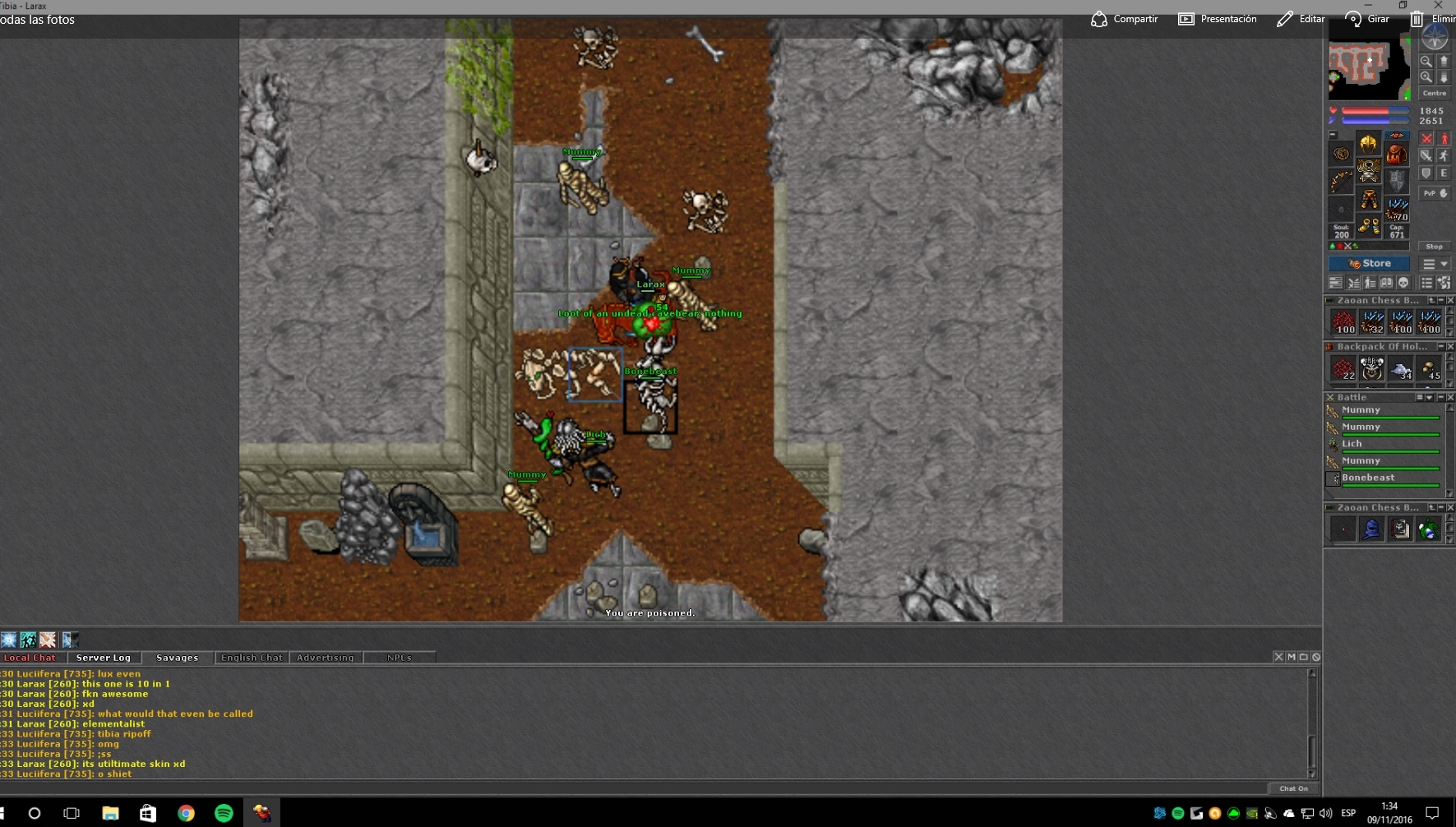 FalaYuno999
(@falayuno999)
6 Posts
Hola... disculpen quisiera saber cómo hacen para saber cuando encontrarlos?
Me refiero a que hay fechas aproximadas... pero ¿Qué se hace con la hora? ... yo personalmente he utilizado esta página por alrededor de 3 semanas y no he encontrado ningún boss, y no tengo el tiempo para revisar muchas veces al día 🙁
Alguna sugerencia en cuanto al horario para encontrar bosses?
10 PostsTopic Author
From now on, ill try to answer everyone who post on the thread for make it more interactive!
@Mad def: Thanks for the wishes it seems we are having some luck this days!!
@Makadamia: Yeah! all the party (specially party leader) was like: "wtf is this troll boss?? omg!!"
@FalaYuno: Already answered you on PM bro!
Well, today our friend Liongreen got the curious kill of the rookgard rat's boss!! Unlucky for him, there was no dice on the loot ????
Last edited on 11 November 2016, 02:33 ·
#8
10 PostsTopic Author
Today our friend Liongreen got another Rookgard boss kill!! 
10 PostsTopic Author
After some days wihtout many luck... finally our friend Larax was able to find a boss! Sadly loot was just rubbish ;/